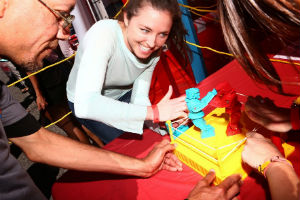 Thank you to everyone who attended what turned out to be the best and certainly the warmest Beer Carnival in our 5 year history!
The weather could not have been more perfect. The Duck Luge didn't ice over, staff working the event could feel their feet and the beer did flow!
We also want to thank our awesome volunteers. We couldn't do this without you!
We took lots of photos and have posted them all for you to see and tag yourself in.